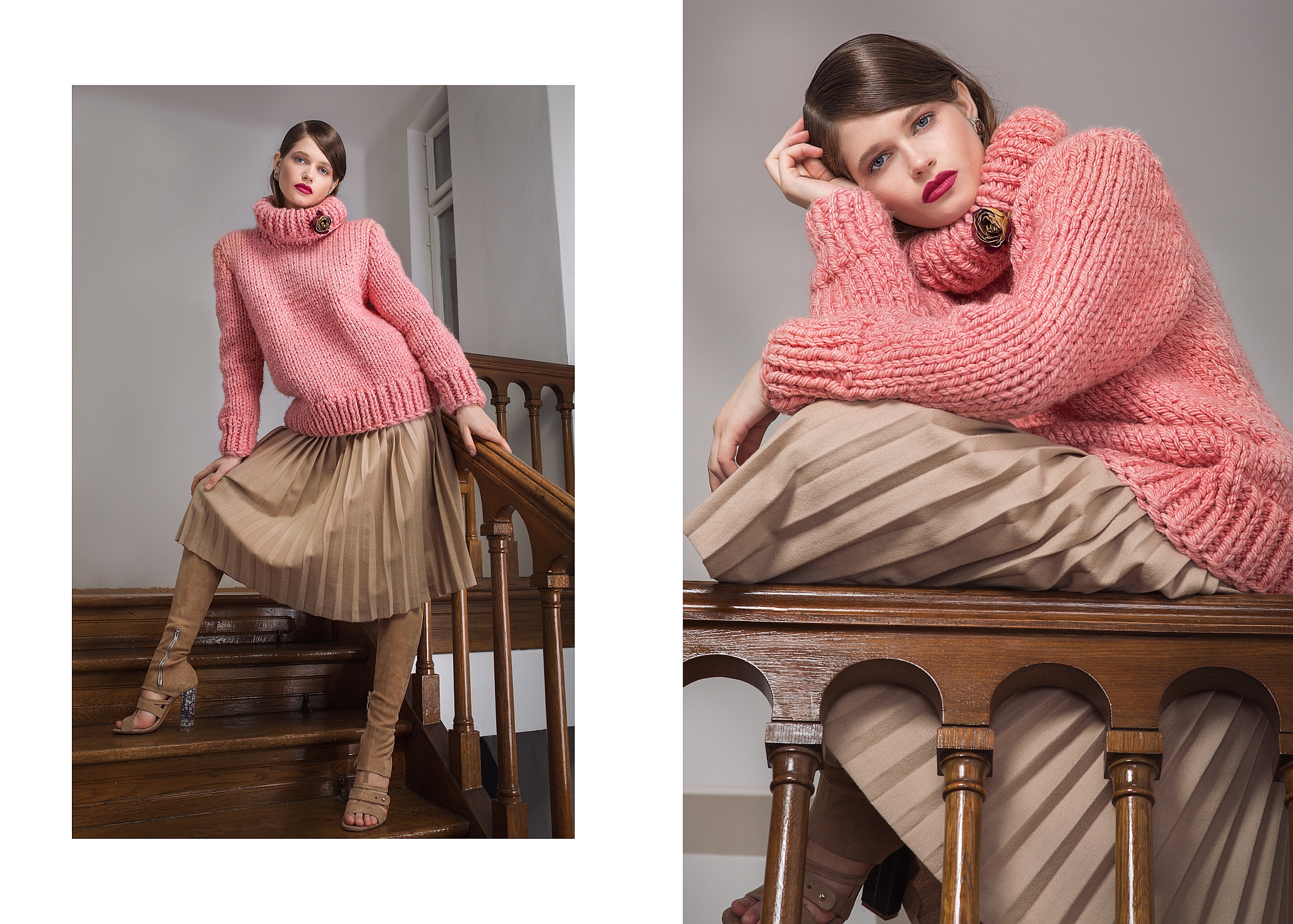 The Autumn/Winter 2016-2017 collection – [Crypto] – has a complex and surprising life breath – the light and shadow game drawn up in the mushrooms' leaves, here depicted through folds and pleats and shades of beige, pink, butter, brown and black.
The colour palette is naturally heightened with red and orange, specific colours for certain types of mushrooms, but also with light blue and yellow, symbolizing the sky and the sun, two fundamental elements of the light and shadow game.
The collection title, inspired by a renowned poem written by Ion Barbu, is based on the Greek term "cryptos", which means "veiled" or "hidden", terms that define the existential environment of mushrooms and which at the same time make us think about the woman body, covered with clothing in the cold season, namely… hidden.