Have you ever considered to buy only 5 pieces for your wardrobe every season? Don't panic, we don't want to freak you out by proposing you to buy only 5 items this winter. All we want to do is to make you think about the possibility to purchase 5 key statement pieces that will flatter your body this cold season. 
What is the 5-Piece French Wardrobe?
Well, the French have come with this close-to-crazy idea of the 5-Piece Wardrobe. The concept was inspired by the capsule wardrobe – a way to organize the closet based on the essentials. 
Although the capsule wardrobe focuses on the basics and serves the purpose to reduce over-consumption, it's not a very popular concept among fashion lovers. Based on this main idea, the French version of the capsule wardrobe allows us to purchase 5 classic pieces that never go out of fashion (excluding basics).
Therefore, the idea is to choose carefully 5 pieces you really love so you do not get tired of them after the season ends.
How does the 5-Piece French Wardrobe works?
Step 1: Make a list for this cold season
Start by making a list of the items that you would like to add to your wardrobe for the cold season. Be very mindful with what you really need and look out for classic pieces that never go out of fashion.
Step 2: Look out for designs that fit your body well
Among any other characteristics, it's important to choose items that fits you best and flatter your body. Time's too short to care about any other kind of pieces besides the timeless ones.
Step3: Consider high-quality fabrics
Pay double attention to the fabrics. Thus, essentials pieces are made from high quality fabrics like cotton, viscose or wool in order to enjoy them more than a season.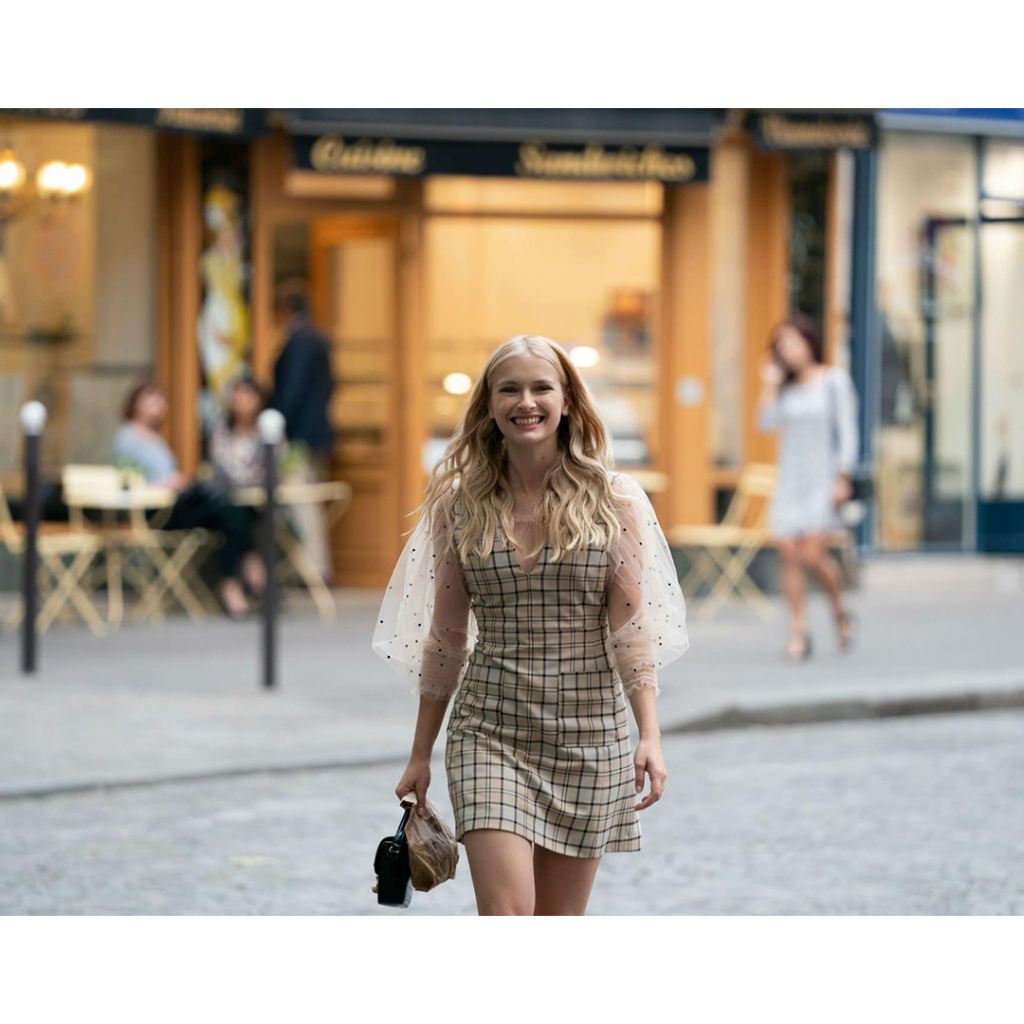 Suggestions for your 5 Pieces Wardrobe List
1. Oversized Coat
This Belted Oversized Wool Coat is one of our timeless pieces. It's minimally designed for a loose fit from wool and falls just below the knee. It is cut in a classic double-breasted silhouette with oversized notched lapels and slit pockets. Use the optional belt to temper the loose silhouette.
2. Smart Trousers
Chemistry's pants are inspired by French styles originally seen in the 60's. Cut from wool in a high-rise silhouette, this pair has creases to accentuate the slim fit. They feature concealed zip fastening alongside.
3. Wrap Dress
Wrap dresses are very popular in France because they universally flattering to all body types.
This Wrap Effect Wool Midi Dress ties at the waist for an adjustable fit. Cut from wool, it has fluttering cuffs and it features in seam pockets.
4. Wool Sweater
Made from 100% highland Peruvian wool, this Chunky Sweater has been meticulously handknitted in our studio. It has a relaxed silhouette defined by ribbed trims at the cuffs and hem.
5. Mini Skirt
The Edith Mini Skirt is cut from wool in an A-line shape. It has concealed zip fastening at back. Wear yours with our Audrey Cotton Poplin Blouse to show off the button-embellished detail.
All the pieces suggested above are part of the French Girl Chemistry Collection and all are now available in shop.