Fashion should always be about making women feel good – in their clothes and in their own skin. "Empowering" is the key word of this season and the resulting collections are a series of beautifully balanced takes on what women would actually want to wear.
Looking either loud and shiny, or calm with a retro vibe, here are 8 trends to get you inspired and ready for the cold months:
1. WILD FOR ANIMAL PRINT
Leopards, zebras or reptiles take cities and turn them into their own kingdoms. The prints are omnipresent, either in bold head-to-toe looks for the wild-at-heart, or just on statement pieces in pared-down outfits, worn with flats, for a more real life approach.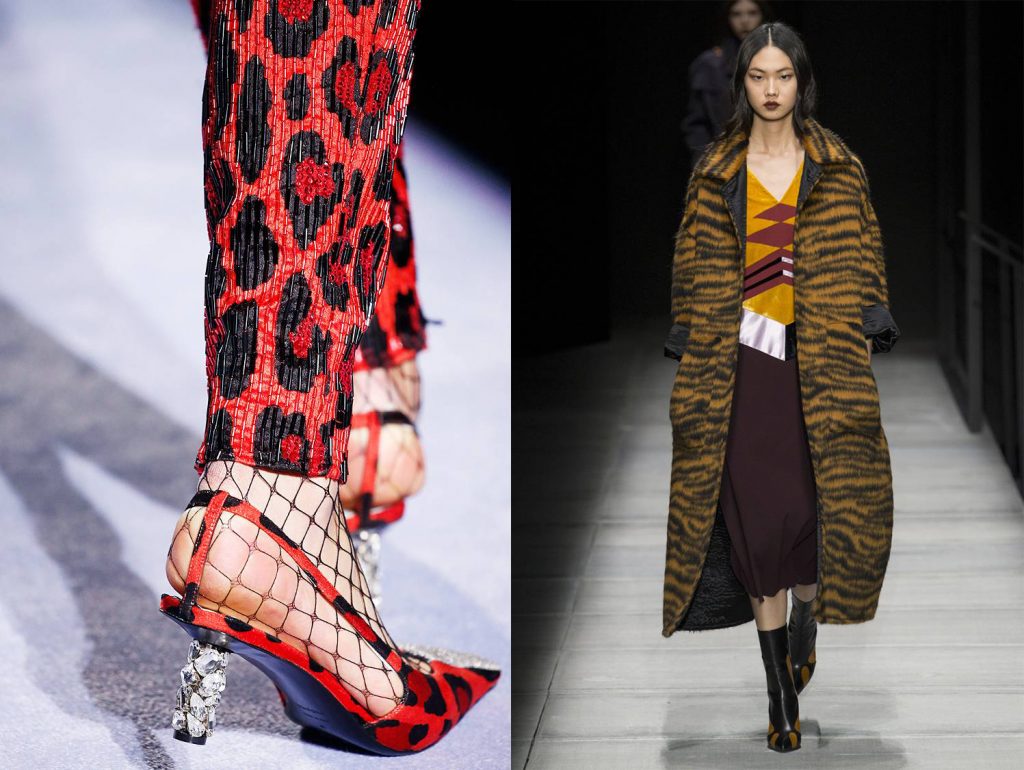 2. PERVASIVE MODESTY
Keeping necklines high and hemlines low, sexuality is no longer on display. Dresses graze the ankles and stockings are making a nostalgic comeback for a look more demure than ever.
3. BALMORAL COUNTRY CLUB
Playing with tweeds and plaids, and air of heritage chic is added to this winter's wardrobe. Elegantly polished or cut in oversized, modern textures, these two classics definitely have a certain British swagger.
4. KEEP WARM
Layers and layers of warmth and comfort, with chunky cardigans, oversized coats, huge blankets or elegant capes – regardless of your cover of choice, don't forget that it should be about keeping the cold away this winter.
5. LEATHER /PLEATHER
Whether you choose the real thing or opt for the vegetarian alternative, the polished, modern Matrix look means business and it is the most dominant fabric of fall-winter collections. It doesn't have to be all black – delicious alternatives can be a staple item in any wardrobe.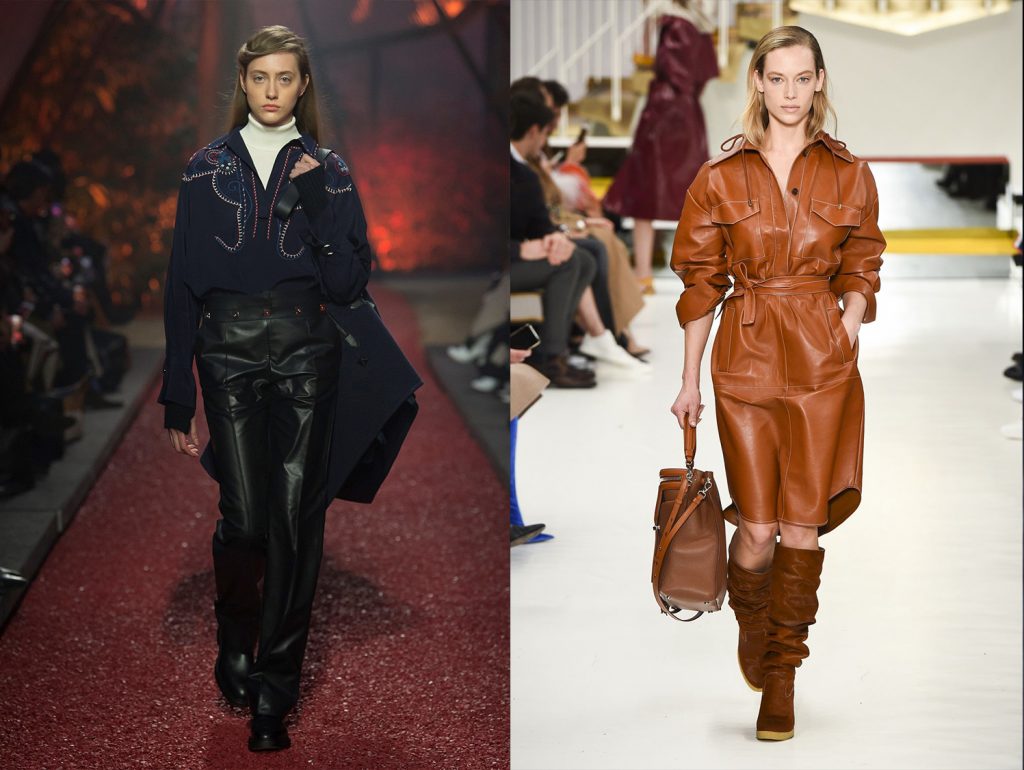 6. BROWN IS THE NEW BLACK
The Biscuit-retro mood may be on of the most delicious trends of all, with fabric shades ranging from caramel, whiskey, coffee and peanut to rust, tobacco, tan or cognac. The classic camel coat is still rocking after all this time.
7. MODERN ARMOUR
Silver slivers, sequins, metallic fabrics and reflecting textures seem something out of a sci-fi movie, but toned down alternatives are always there to future-proof your wardrobe, even for a just a few party nights.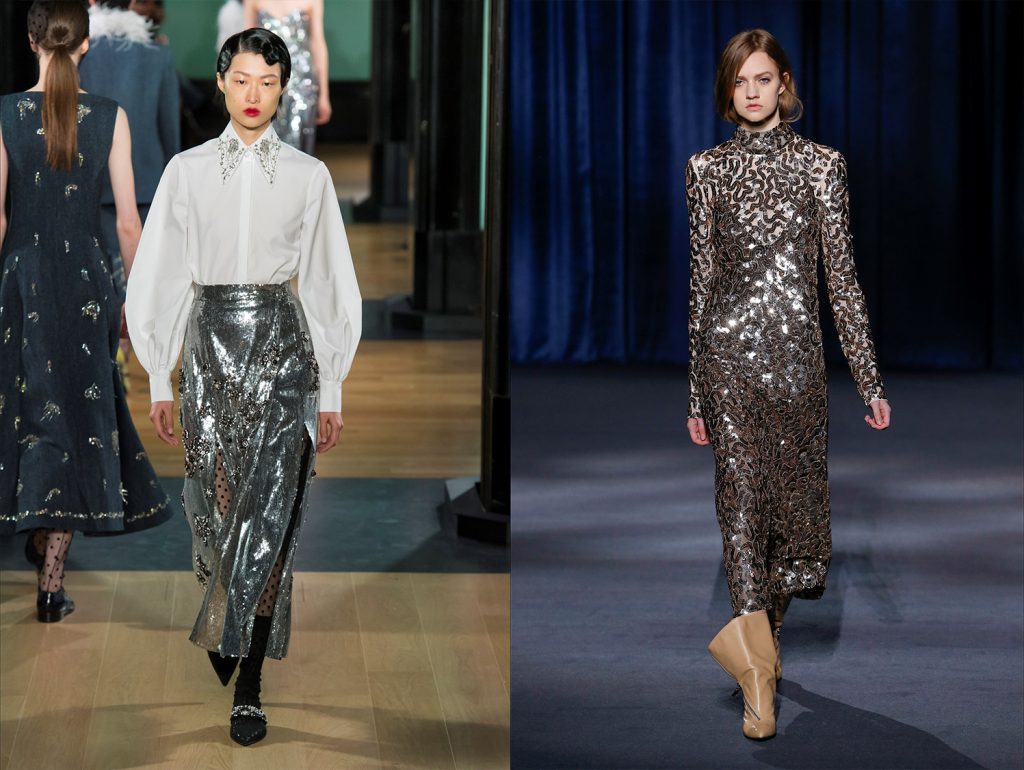 8. PLEATS, PLEASE
This season's sharp knife-pleats require boxy jumpers, opaque tights or even trousers underneath. They have poise and an attitude, they cut like paper and have a loud voice, so in no circumstance should be seen together with a silk blouse.